This year's SymCentral user group conference welcomed a group of managers, programmers, lenders, IT and Operations professionals from credit unions across the North and South of Mid-America running the Jack Henry® Symitar® Episys® core banking system.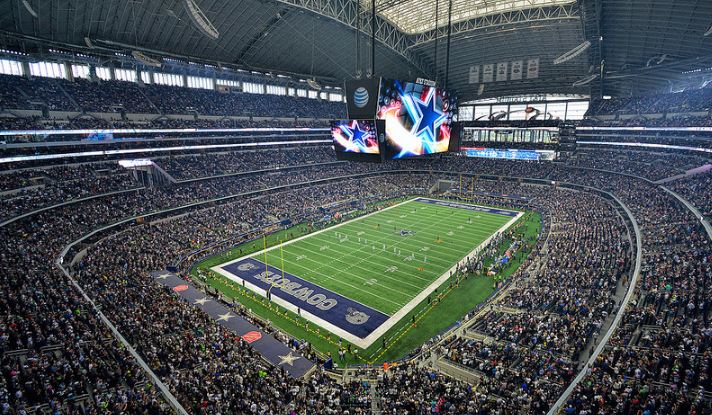 Hosted in Dallas, TX, the conference was jam-packed with highlights: robust breakout sessions with actionable takeaways to improve the client experience, networking opportunities over cocktails at Dallas' favorite watering holes, and even an exclusive tour of the impressive home of the Dallas Cowboys, AT&T Stadium!
In every year of the conference, the SymCentral Executive Committee handpicks an agenda that aligns to the imperatives of the market. This year was no exception, but there was one underlying theme that had a strong presence throughout this year's conference schedule: innovation.
Read on for the must-see, can't miss highlights from John W. Smith's closing keynote presentation centered around building a culture that lives (not just talks about!) disruption, unleashing your creative edge and how to add innovation to every employee's job description.
Why "encourage the unreasonable"?
To kick off the keynote, Smith talked through the unfortunate downfalls experienced by companies that once dominated their market, only to be taken down by disruptive, forward-moving startups. These fallen market leaders failed to keep innovating, halted their search for a problem to solve, and simply got too comfortable with their success.
From an outside perspective, it's easy to ask ourselves how it's possible that companies like this didn't see this tsunami of problems to solve before it came crashing down and them (and their bottom line).
The common denominator between all the seemingly "too big to fail" companies is they didn't encourage the unreasonable – or prioritize solving a problem the market was facing.
What barriers are holding us back from innovation?
So, you've identified a problem to solve, you came up with an idea, and boom – you're on your way to innovating, right?
Not exactly.
The idea is the easy part – but things get tricky once the journey to your desired outcome begins. Using some of the most notable scenes from Office Space to illustrate his examples, Smith outlined what's holding the banking industry back from executing on innovation – most notably, office politics, rigid procedures, ways of the past and mismanaged resources.
What key aspects are involved in creating a forward-moving culture?
Shifting to a rapid speed, "fail fast" mentality won't happen overnight in most company cultures; however, Smith recommends first defining what innovation means to your business.
Outlining the key drivers in your business that need progress is a great place to start – then, once ideas are formed, develop a system that provides your team with an effortless way to package their idea, share it holistically, and structure to communicate its value and benefit to your business.
Now, what about the process to get there?
When it comes to building a process around innovation, Smith advised the room to stop overthinking it and design the approach to packaging and submitting ideas with simplicity. It's great to set a framework to define the innovation – but it's also important to set expectations for how the idea should be delivered. Smith recommends implementing these simple takeaways to nail the process:
It all comes back to the problem you're trying to solve!
Whether the execution of your innovation goes completely to plan or you've had to shift strategies to get things back on track, the desired outcome if your innovation can only be achieved if you align your process to the problem you want to solve.
To showcase the process in action, Smith eliminated the hypotheticals by showcasing a DBSI solution called Financial Health Check that is nearly ready to be released to the market.
Let's start with the problem. Many financial institutions share the desire to shift to advisory services, grow their wallet share and ensure the people to receive the wealth transfers know you can help them through any stage of their financial life cycle.
But what's causing this?
In today's branch, your staff and clients both have viewpoints of the experience – but the two perspectives just aren't meeting.
What if there was a better way to connect your products to clients' financial needs and goals without even asking? Even better, what if we told you there was an app for that?
That's where Financial Health Check comes in. Individuals can self-assess key financial indicators in just 90 seconds, receiving immediate results with insight on how they compare to their peers and seamless ways to connect with your staff to improve their financial health.
Not only does this tool offset declining traffic, it also helps completes the shift from transactional to advisory service and helps increase membership. How's that for alignment to market needs?
Until next year...
We're predicting the innovation we've seen in banking to date is only the start of developments that will launch in hopes to completely revolutionize the client experience. The next big thing could even come from your bank or credit union!
It's time to encourage the unreasonable – because if not you, then who?
Have questions about Financial Health Check and its release to the market? Want this presentation delivered to your Executive Team? Interested in visiting the Banker's Playground, a showroom where innovation (and the unreasonable) is the foundation for every solution you're able to bring to life within your branch network?